Update Log
Shortcut, Sentence snapshot, part of speech(Version: 3.9.108)
This update logs include version from 3.9.103 to 3.9.108.
Update date: 2020-12-06
Add: Keyboard shortcut ee.
Add: Export all marked words.
Add: Support part of speech. ex. Convert past format to normal verb.
Add: Remove auto-mark dom after delete the marked words.
Optimize sentence snapshot.
Bug fixed: translate, support feedly.com.
Performance and Touch Support(Version: 3.9.102)
Performance big improvment, Support Kiwi browser auto-mark.
Update date: 2020-10-20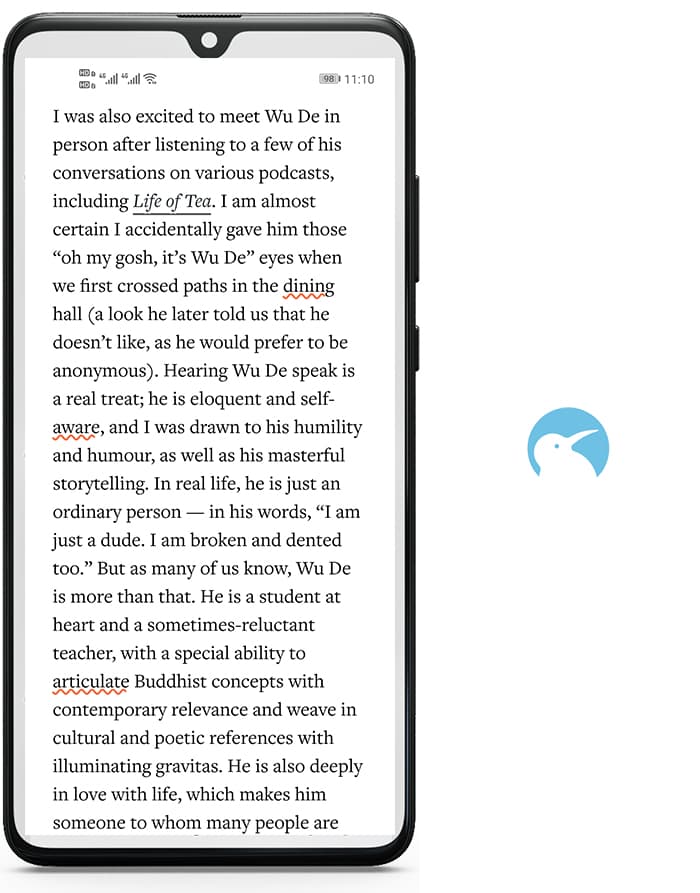 Optimization (Version: 3.9.99)
Some bugs fixed and do some optimize.
Update date: 2020-09-30
Compatible with Google 'Translate to xxx'.
Fixed auto-tagging on Medium causing page crashes in special cases.
Optimize review notification include less disturb and active tab when click the notification panel.
Friendly tips when mark words on PDF file.
New shortcut key ee, when you select a word, quickly press keyboard ee to display word definition.
Review notification (Version: 3.9.95)
The Burning Vocabulary will notify you to review your new vocabulary with the Flashcards.
Update date: 2020-08-31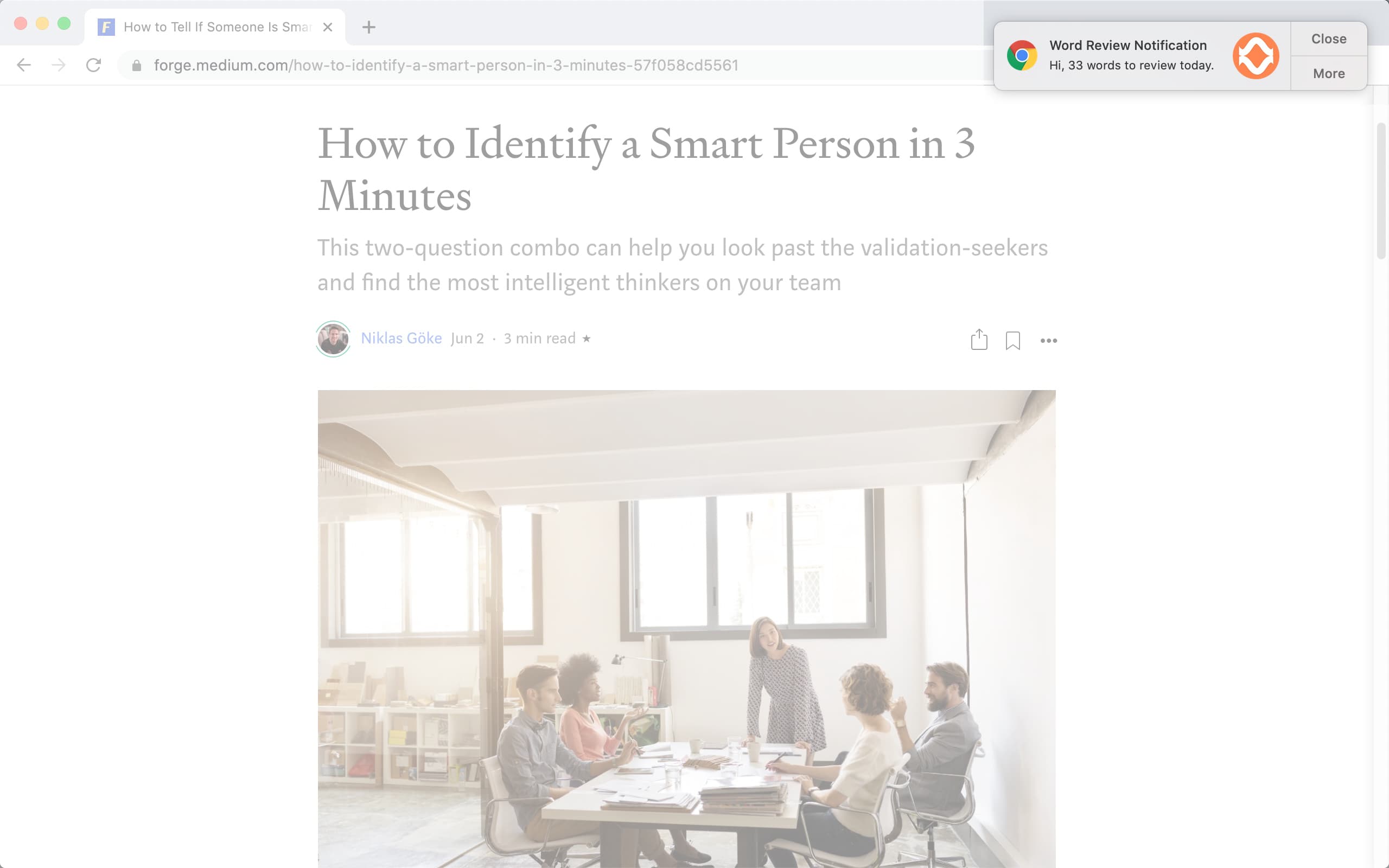 Spaced repetition (Version: 3.9.93)
You can use spaced repetition with flashcards to review your new vocabulary.
Update date: 2020-08-22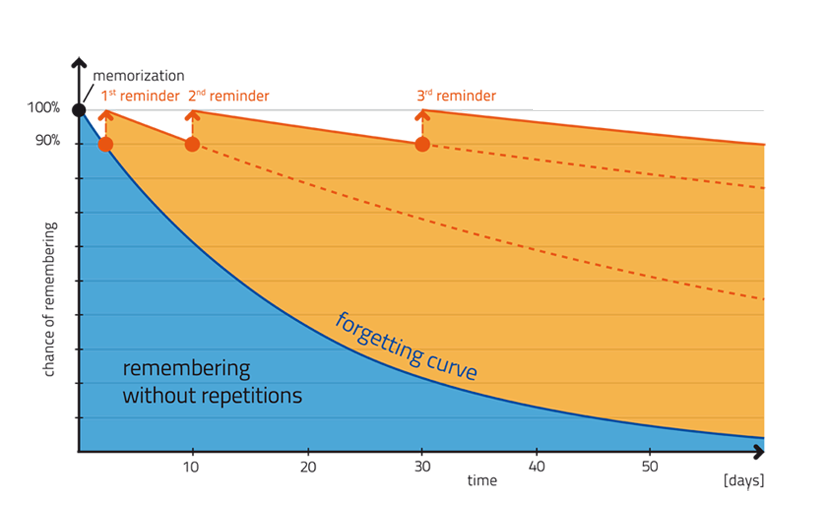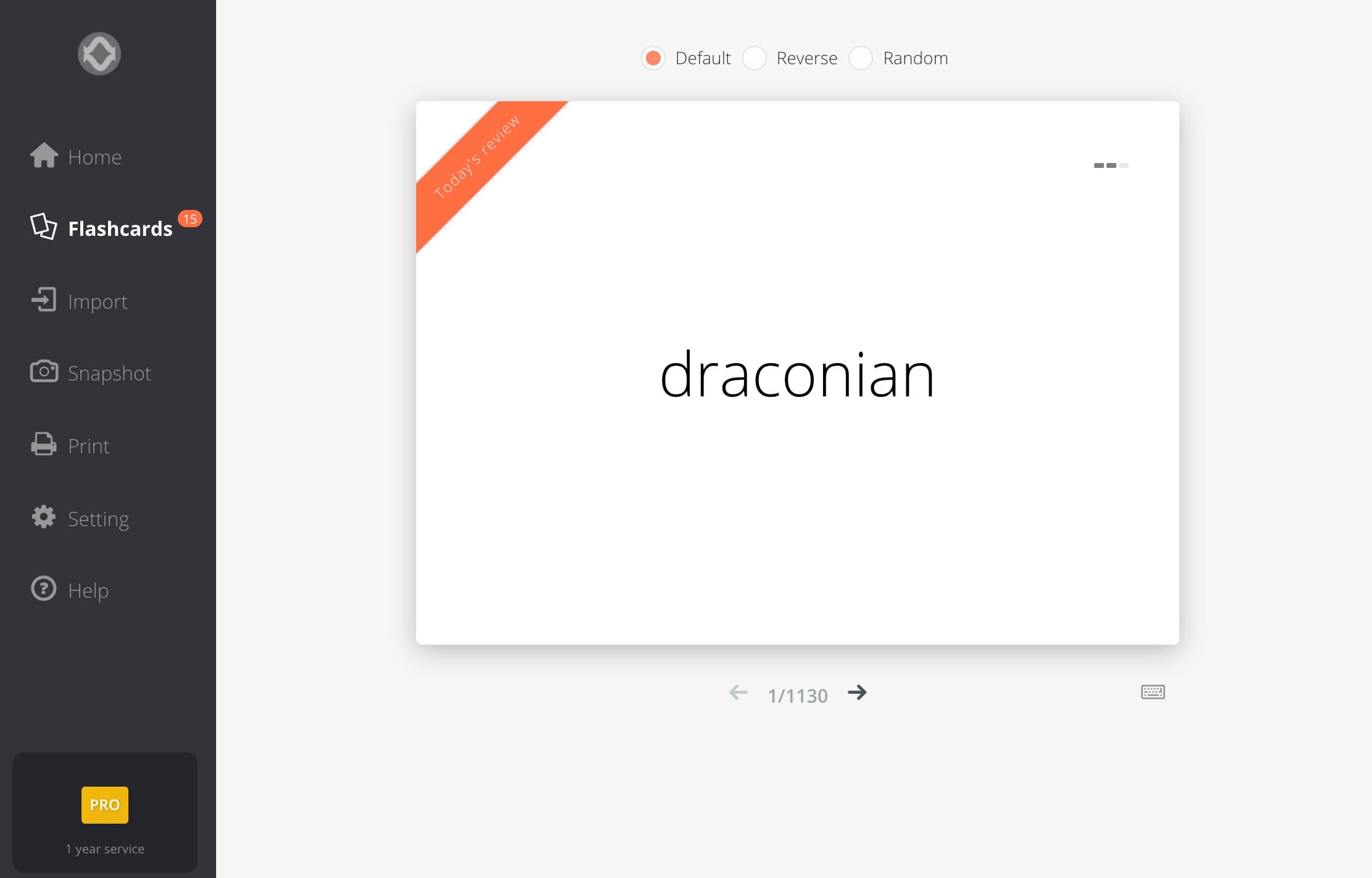 Mouse double click to mark words (Version: 3.8.82)
You can switch off it on the setting page of Dashboard if you think it disturbs you.
Update date: 2020-06-11
Youtube Videos Subtitles/CC (Version: 3.8.80)
Learn English words while watching Youtube videos. Just move your mouse cursor on the subtitles to mark the words that you don't understand. The marked words are also auto-marked on subtitles/CC.
Update date: 2020-06-02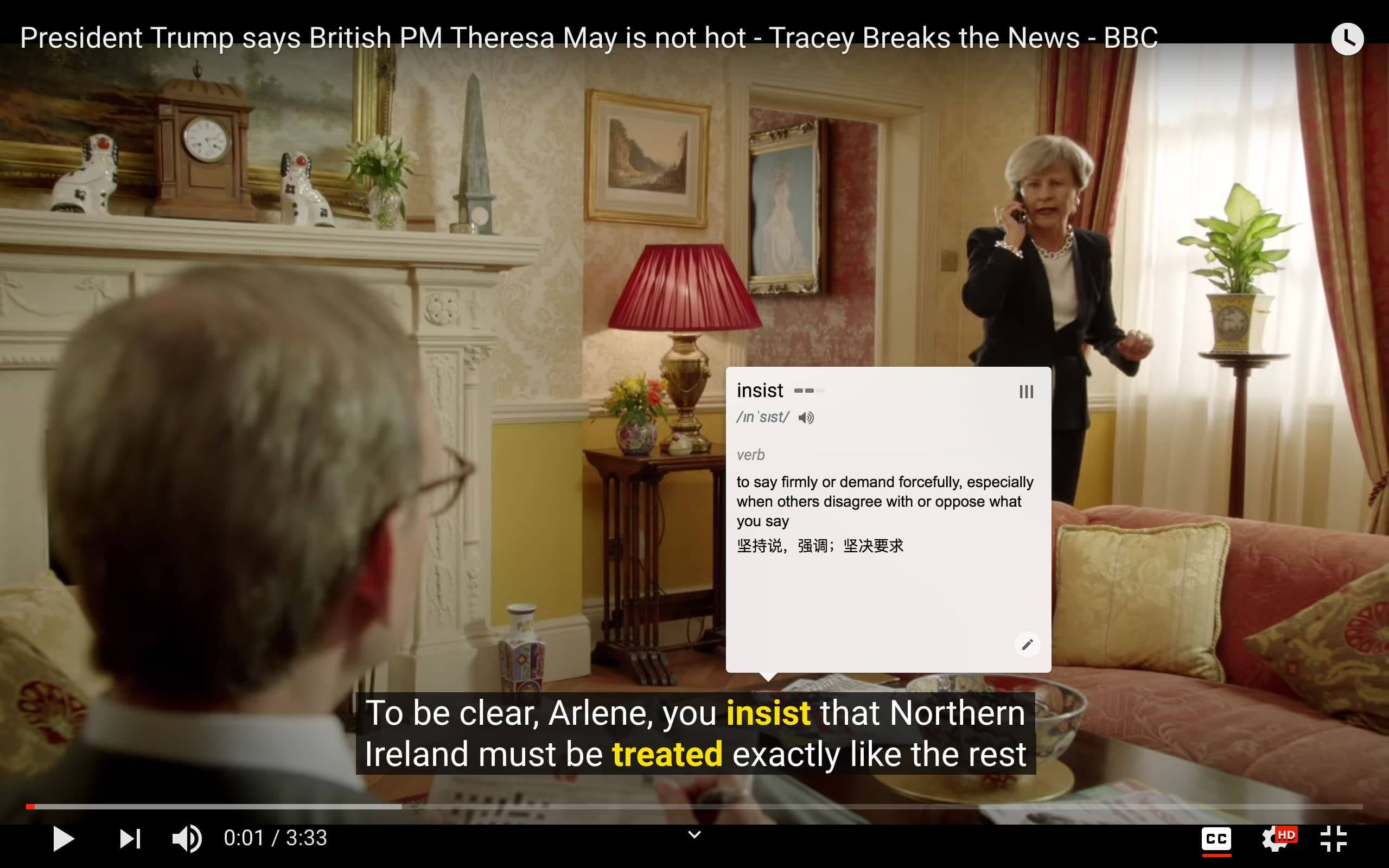 Email Reminder (Version: 2.7.78)
You can review the marked words with everyday email reminders.
Update date: 2020-05-14